Art Market
Art Gumbo Market at Houmas House
40136 Hwy. 932 (River Road)
Darrow, LA 70725
225-473-9930
Open 10:00 am – 2:00 p.m. every 3rd Saturday of the month from March to November and the 1st three Saturdays in December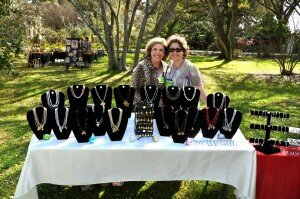 The Art Gumbo Market is a monthly open air sales event featuring arts and crafts booths by members of River Region Art Association. It is located under the trees at the entrance of Houmas House Plantation on River Road in Darrow, LA. Free and open to the public, the market includes complimentary food tasting from Latil's Landing Restaurant. Café Burnside, on the grounds at Houmas House, is open for casual dining during the market.
Eligibility requirements for association members who would like to display and sell their work in the market include:
• Must be current with membership dues.
• Must complete and turn in Letter of Agreement.
ART GUMBO MARKET Membership Information Art Gumbo Market Membership form 2015